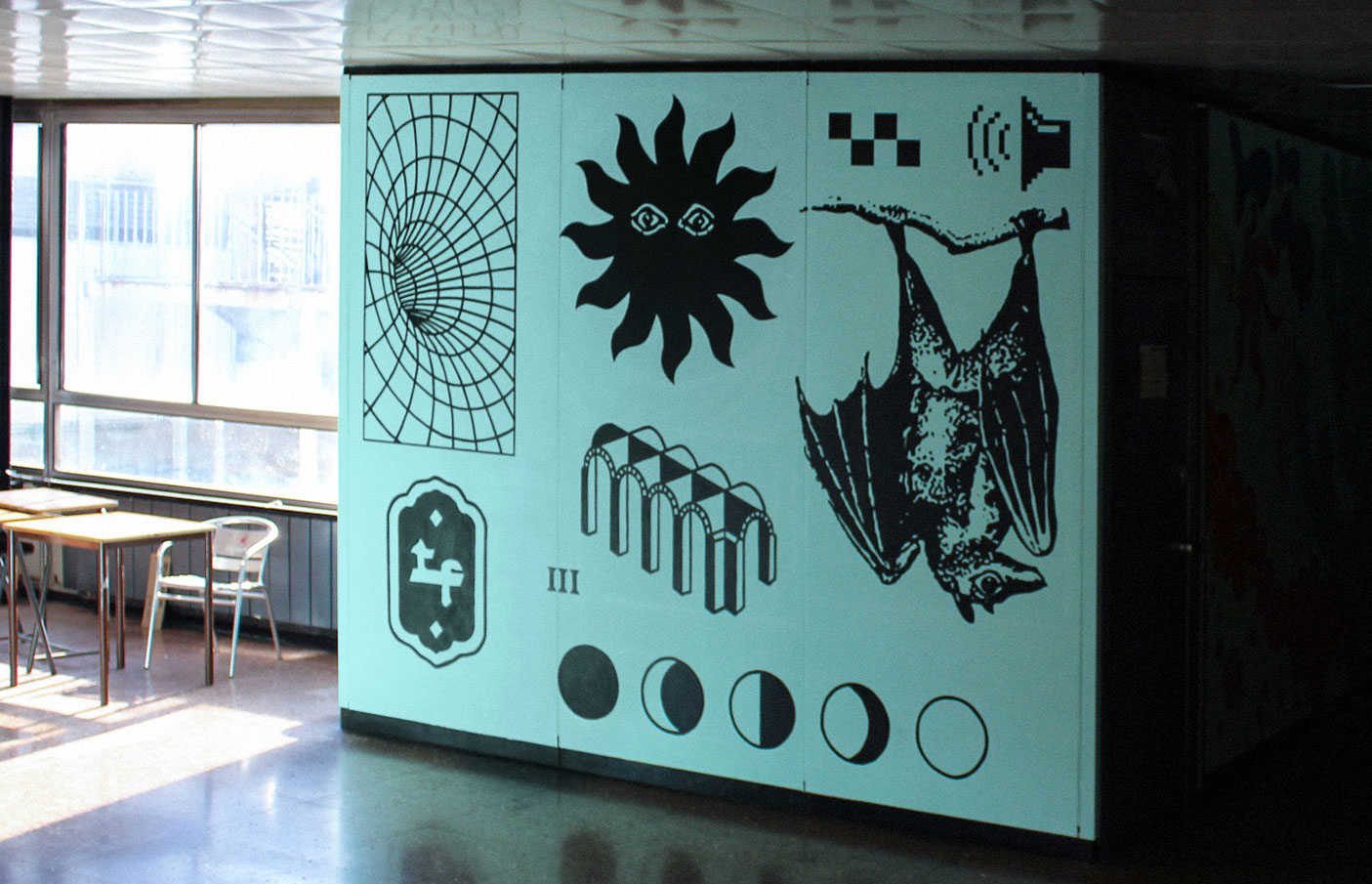 SUBSERI HQ WALL
Mural painting work, executed at Ri-Make (Northern Milan Suburbs), SubSeri headquarter. Dear friends and art-print artisans, Subseri bring to life gorgeous silkscreen works, but also linocut printing, gum-print, cyanotype and much more in their lab.
This work is a collaboration of the whole crew. The result is an acrylic paint spell, it has been an honor for us to be able to actuate this project in a space such as Ri-Make.
CUSTOM APPAREL
One of the activities that we carry on from the foundation of the collective is the printing on pieces of clothing, it represents one of the expressions we do often and willingly.
T-shirts, hoodies, pants and jackets, in series or single pieces. Here's a little selection.
HANGABLE GOODS
In this little selection we present collaborative works and personal ones. A showcase of our styles and mixture of ingredients we are trying to achieve. Most of the pictures are hand-made silkscreens, but there are printed linoleum incisions, risograph, and unique painted pieces.